When a tooth is creating intense discomfort, infection, or pain, the tooth may be dying or weakened past treatment and may need a dentist to remove the tooth. An extraction is sometimes done in an emergency following an injury or the extraction can be scheduled to avoid a concern, like having the wisdom teeth removed to prevent an impaction. A simple extraction can be chosen if the tooth can be seen above the the gums, however a surgical extraction is required if the tooth is still below the gumline. To assist every patient in deciding if they require a simple or surgical extraction, our dentists at DentalWorks - Lexington in Lexington, NC will take digital X-rays and use a physical exam to predict any concerns.
Reviews
"They are the best, hands down. Dr. Baxley is the best Dentist I've ever been to."
- D.H. /
Google /
Oct 07, 2018
"Dr. Black and his assistant, Karen, were so incredibly amazing at helping me through this process. I have been terrified of the dentist in the past, but my experience with Dr. Black was awesome. I had a full mouth extraction completed today, and I have had very little to no pain since it was done. I have already had multiple friends ask where I went and have passed along Dr. Black's information. Thank you all so much for everything!"
- T.R. /
Google /
Sep 22, 2018
"Everyone was really nice and so helpful. I will be returning to this location."
- T.S. /
Google /
Sep 19, 2018
"This is my review for 8/8/2018 visit. I am so grateful to Molly at the front desk for how compassionately she worked with me to schedule an urgent appointment. She could hear my worry and made it her mission to get me in ASAP. She greeted me with a smile and I knew she was the Molly that helped me on the phone. Dr. Black and Kat made the procedure as easy as possible and I'm so pleased with the results. And Rebecca at checkout was just so nIce and pleasant to work with and schedule my next appointment. I LOVE LEXINGTON DENTALWORKS!!"
- A.M. /
Google /
Aug 09, 2018
"Staff is always so friendly and polite. I see the same dental hygienist every time I go and I love her! I completed a cleaning exam in under 45 minutes and was back to work before no time! I recommend Dr. Blacks office to everyone!"
- C.S. /
Google /
Aug 08, 2018
Previous
Next
Before a simple extraction, a local anesthesia is generally applied to numb the treated area, then our dentists work the tooth loose and extract the entire tooth out of the jaw. Our dentists will cautiously detach the tooth out of the gums and ligaments, and next our dentists will rinse out and stitch the socket. Before a surgical extraction, the patient is often offered local anesthesia and sedation or the patient is knocked out with general anesthesia. To extract the tooth, our dentists will surgically cut past the gum tissue and bone. If needed, our dentists will cut the tooth into fragments for simpler removal. After the tooth is extracted, the tooth socket will be washed and stitched together.
Following a simple or surgical extraction, a blood clot will form in the socket of the extracted tooth, which the patient needs to keep uncontaminated and check for indications of disease. Our dentists may recommend over-counter pain relievers to help any pain following the treatment or our dentists may write a prescription painkillers. Patients generally follow a liquid or soft foods diet for several days after the simple or surgical extraction. Patients need to be cautious cleaning their mouth to prevent disturbing the socket as it recovers. The bone and gums typically start to heal 7 - 14 days following the tooth extraction, however it can be as much as 6 months until the mouth is completely mended.
If the extraction is medically required, part or most of the expenses will generally be paid by insurance. The coverage may change depending on whether the patient needs a surgical or simple extraction, so DentalWorks - Lexington will check the patient's benefits and personal expenses. DentalWorks - Lexington in Lexington, NC offers a few financing plans and our dentists take many payment methods.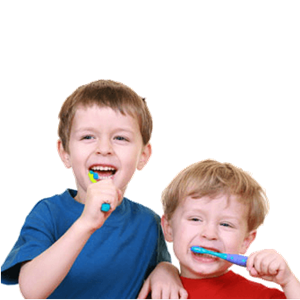 Whether you want your wisdom teeth extracted or if you require an emergency extraction after an injury, please contact DentalWorks - Lexington in Lexington, NC to discuss your options. Our dentists can perform surgical or simple extractions that restores your oral health.
Related Procedures