Bruxism, the technical term for teeth grinding and jaw clenching while sleeping, disturbs a lot of people and may lead to inflammation, headaches, pain, and may develop into larger dental health concerns. To upgrade the level of sleep in patients around the Lexington, NC area, custom-made night guards are available at DentalWorks - Lexington by our dentists that can protect the jaw and teeth. Created from superior materials than generic night guards, custom-made night guards from DentalWorks - Lexington fit more snuggly, provide better protection, and last for a longer time.
Reviews
"They did everything for professional well Dr. Black, Jennifer and Gina I think is that what's her name, awesome"
- C. /
Google /
Nov 13, 2017
"My first experience at Dental Works in Lexington was amazing. The entire staff was very nice and welcoming. The dental hygienist worked very efficiently and put me at ease. I will definitely be returning for my dental care."
- T.F. /
Google /
Nov 06, 2017
"I like the dentist and the dentist assistant my experience was wonderful....My 1st time there.."
- M.B. /
Google /
Nov 06, 2017
"I hadn't seen a dentist in years... got lazy about it after my dentist retired and closed his practice. A broken tooth sent me to them, and both the staff and Dr. Baxley are amazing."
- A.T. /
Google /
Nov 06, 2017
"Everyone in the office were very professional and courteous! Great job!"
- Z.S. /
Google /
Nov 06, 2017
Previous
Next
Our dentists will make physical impressions of the patient's lower and upper teeth and take dental X-rays, which will be given to a dental lab near DentalWorks - Lexington. The custom night guard will be created from superior quality materials and sent back to our dentists at DentalWorks - Lexington in Lexington, NC. The patient will get their custom night guard fitted and checked by our dentists, who can make small adjustments for a comfortable fit.
When fitting the night guard, our dentists will give each patient more detailed care information on how to store and clean their night guard. With ideal care, a night guard can be worn for 1 - 3 years. The patient should wash the mouth guard before and after every wear. Our dentists at DentalWorks - Lexington will assess for unusual wear at the patient's annual dental exam and decide if the night guard should be replaced or repaired.
Part or all of the expenses may be paid by insurance if the patient shows obvious wear on their enamel from grinding and clenching. DentalWorks - Lexington can determine every patient's benefits through their insurance policy holder to figure out the patient's personal bill. For patients who do no have insurance or if their insurance policy doesn't pay for the expenses of a night guard, our dentists at DentalWorks - Lexington take several types of payment and can help with financing plans.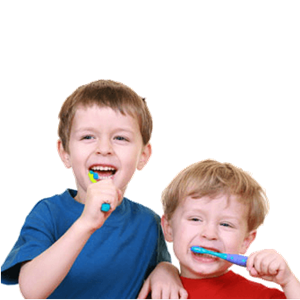 A custom-made night guard by our dentists at DentalWorks - Lexington can stop you from clenching and grinding your teeth and jaw while you sleep and stop you from starting your day with mouth pain and a headache. Enjoy a better night's rest and defend your teeth and jaw from bigger concerns with a custom-made night guard by our dentists.
Related Procedures