Bruxism, the technical term for teeth grinding and jaw clenching while sleeping, disturbs a lot of people and may lead to inflammation, headaches, pain, and may develop into larger dental health concerns. To upgrade the level of sleep in patients around the Lexington, NC area, custom-made night guards are available at DentalWorks - Lexington by our dentists that can protect the jaw and teeth. Created from superior materials than generic night guards, custom-made night guards from DentalWorks - Lexington fit more snuggly, provide better protection, and last for a longer time.
Reviews
"I went into the Lexington Dental Works at about 4:30 pm on a Thursday evening when they closed at 5:30. My tooth was killing me and I knew it would need to be extracted. I came in as an emergency and was checking out at by 5:45! The staff were wonderful and patient. The extraction was painless, I felt only pressure and with my insurance, I was out the door for less than $23."
- E.F. /
Google /
Jul 13, 2018
"Extremely friendly staff! Very knowledgeable! I would highly recommend Dental Works in Lexington! ??"
- J.B. /
Google /
Jun 23, 2018
"Awesome, friendly staff"
- H.G. /
Google /
May 24, 2018
"I had a Great visit @ DentalWorks Lexington. The whole staff there are Outstandingly superb. I Thank them for a Great experience. From the front to the Back!!!!!"
- B.M. /
Google /
May 24, 2018
"I just had my 6 month check up & Cleaning. Everything looks great. Everyone in the office are so friendly ? Big Shout out to my Hygienist Rachel Minton She always makes you feel relaxed and its always a pleasure to catching up."
- V.F. /
Facebook /
May 22, 2018
Previous
Next
Our dentists will make physical impressions of the patient's lower and upper teeth and take dental X-rays, which will be given to a dental lab near DentalWorks - Lexington. The custom night guard will be created from superior quality materials and sent back to our dentists at DentalWorks - Lexington in Lexington, NC. The patient will get their custom night guard fitted and checked by our dentists, who can make small adjustments for a comfortable fit.
When fitting the night guard, our dentists will give each patient more detailed care information on how to store and clean their night guard. With ideal care, a night guard can be worn for 1 - 3 years. The patient should wash the mouth guard before and after every wear. Our dentists at DentalWorks - Lexington will assess for unusual wear at the patient's annual dental exam and decide if the night guard should be replaced or repaired.
Part or all of the expenses may be paid by insurance if the patient shows obvious wear on their enamel from grinding and clenching. DentalWorks - Lexington can determine every patient's benefits through their insurance policy holder to figure out the patient's personal bill. For patients who do no have insurance or if their insurance policy doesn't pay for the expenses of a night guard, our dentists at DentalWorks - Lexington take several types of payment and can help with financing plans.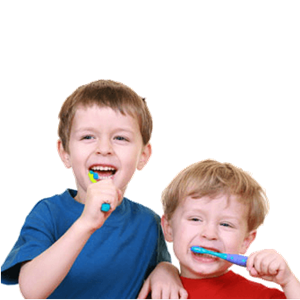 A custom-made night guard by our dentists at DentalWorks - Lexington can stop you from clenching and grinding your teeth and jaw while you sleep and stop you from starting your day with mouth pain and a headache. Enjoy a better night's rest and defend your teeth and jaw from bigger concerns with a custom-made night guard by our dentists.
Related Procedures